We're all set for Paddy's day 2023 here at the Quays.
The 2023 St. Patrick's Day Parade in Cobh takes place on at 2 o'clock on Friday 17th March where a great day full of fun and excitement for young and old is planned. Read more about the day's festivities here – https://www.cobhstpatricksday.ie/
The Quays Bar & Restaurant is ideally located close to all the main events taking place in the town. With spectacular views of Cork Harbour and relaxing atmosphere make The Quays provided the ideal base for the day.
Enjoying prime location along the waterfront in the heart of Cobh with strong focus on fresh seafood and inviting ambiance the Quays is a must for regulars and visitors who have come to Cobh for the day's events.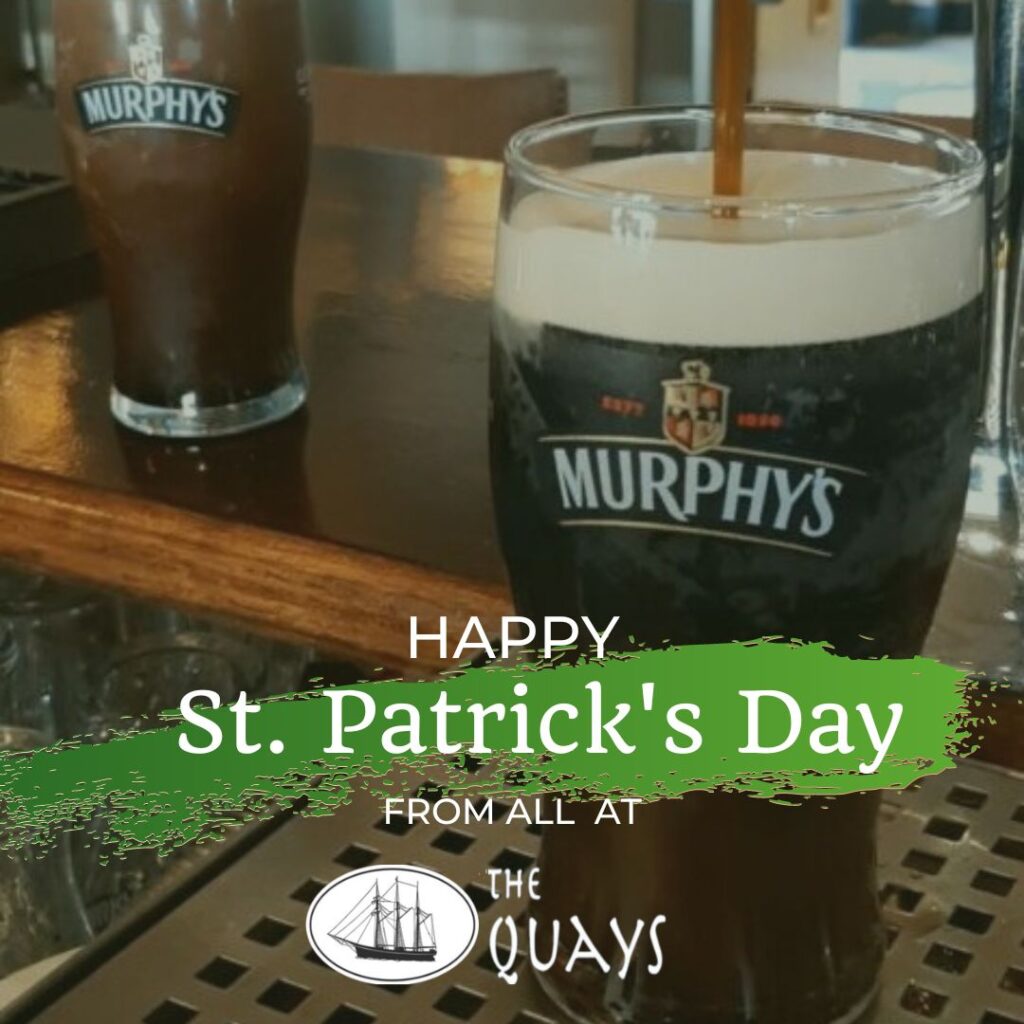 MAKE A BOOKING
Book your table below